The 3 Day Candida Diet is a good start for anyone going on a strict candida diet. It involves some lifestyle changes and shows you how to begin to get started on the right road. To begin with, you have to be aware there are a couple of components involved.
First one being motivation, second one being what to buy before you begin and lastly the 3 day candida diet plan of action.
You Have To Be Motivated With Candida
The first step of doing any candida diet is motivation, you have to be willing to change to adapt to the new eating plan and you have to be willing to heal as well. Without your own motivation it can be tough. So to begin tell yourself now that you will commit to the next three days fully and after you will assess your overall health and progress further if you can. I suggest doing any form of diet for a minimum of one month all the way to months at a time. It depends on you so you have to decide what is best.
What To Buy For The Three Day Candida Diet? ( The Shopping List )
Threelac – Click the link for more information and to purchase
Candex – Click the link for more information and to purchase
Organic Coconut Oil – Click the link for more information and to purchase
Basmati Rice
Green Vegetables
3 Cucumbers ( 1 daily )
1 bunch of celery
1 pumpkin
1 Yeast Free Rye Bread (yummy)
6 Organic Carrots (2 daily as snacks)
3 Beetroots
6 onions
Natural Yogurt – 1 litre ( 375ml daily)
Ryvitas
Rice Cakes
Stevia ( sugar substitute)
Good Multivitamin
Sea Salt
Olive Oil ( naturally anti fungal )
Dandelion Tea ( good for the liver and kidneys )
Organic Soy Milk ( no sugar )
Organic Oats ( gluten free )
Pysillium Husks – Good for fiber intake and keeps one regular.
1 Dry Coconut
Three Day Candida Diet Plan
So begins the beginning of the three day diet. I hope you are ready.
Day 1 of the Candida Diet
Breakfast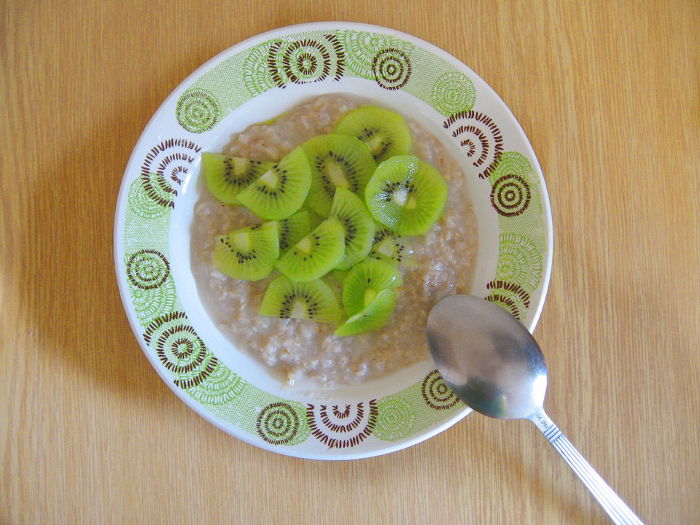 Porridge with Yogurt and Stevia plus a little coconut

Make porridge with the oats and Stevia for flavor – At the end add a little coconut for flavour, then once a bit cool mix a small amount of pysillium husks to suit as well as add your desired amount of yogurt to suit how you like and taste. As I mentioned before the Stevia can be used like sugar.
Lunch
Stir Fry Mix Vegetables and Beef with Rice

Fry these vegetable up quickly in olive oil and mix in two cloves of garlic to suit with a extra amount of ginger. At the end once on plate add a small amount of sea salt and a good dollop of yogurt to suit.
Dinner
Stir Fry Vegetables in Coconut Oil with chicken and Rice
To do this meal take your mixed vegetables and fry in coconut oil only mix in a good clove of garlic and ginger and then cook some rice. This is great meal this one.
Snacks
Chop one carrot to suit and one cucumber and place on Ryvitas or Rice cakes. If you use butter then go with a dairy free variety.
Alternatives to Use on Day 3
Have one Threelac with Breakfast and Lunch. One Candex daily with breakfast. After dinner drink one multivitamin and one Echinacea tablet.
Day 2 of the Candida Diet
Breakfast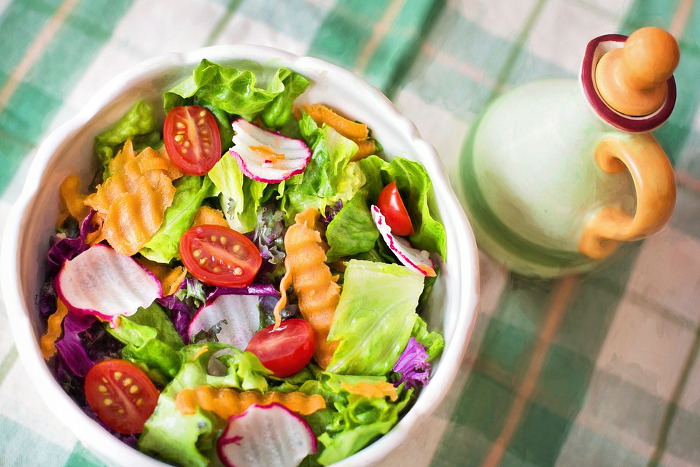 Toast with cucumber, carrot and green veges.
To begin cook the yeast free rye bread, then chop finely some garlic which you place directly on bread, slice some thin pieces of onion and add cucumber slices, carrot and some greens. A very healthy and tasty breakfast. To complete it you can also add two lightly fried or boiled eggs to suit.
Lunch
Cucumber, carrot and green vegetable salad.
Chop them small and mix together to suit. To do this one use one carrot, half a cucumber and a mix variety of salad and small amount of onion. For dressings options you can use a fresh lemon of lime to squeeze in and a little sea salt to suit.
Dinner
Stir fry with coconut, sliced dry coconut and mixed vegetables.
This time add both coconut versions, both the dry nut and also fry the mixed veges in coconut oil as well. As a bonus add a small amount of organic beef or chicken to the stir fry as well as some basmati rice.
Snacks
For snack options why not make a good glass of vegetable juice such as Carrot, Celery and Beetroot. This is a nice blend and tastes great. For a bonus and more fibre add a teaspoon of pysillium husks and mix well before drinking.
Alternatives to Use on Day 2
Have one Threelac with Breakfast and Lunch. One Candex daily with breakfast. After dinner drink one multivitamin and one Echinacea tablet.
Day 3 of the Candida Diet
Breakfast
Garlic Toast and and nice Tsatsiki dip.
This one you will love, chop up two cloves of fresh garlic cloves and add it to two pieces of yeast free rye bread, then if needed sprinkle a small amount of olive oil to suit and use the knife to hold the garlic there on top and top absorb into the bread. Once the bread cools then make a quick tsatsiki dip by using around 300 grams of natural yogurt and 1 freshly chopped cucumber. You can always add other ingredients to this as well like lemon, garlic and spring onion to suit. Then once the dip is prepared you can dip your fresh garlic bread into the dip and enjoy.
Lunch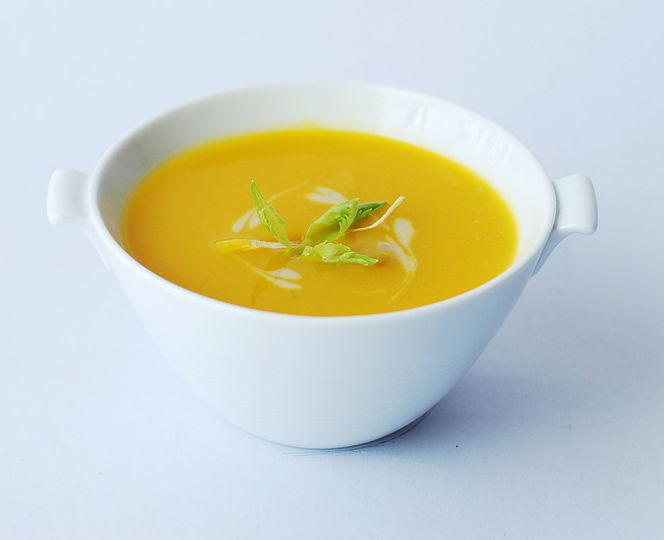 Pumpkin Soup with Veges and Chicken

It does not matter what amounts of each ingredient you add with this one, as a basic guide chop one garlic clove, 1 small amount of ginger, half an onion and a mixed amount of vegetables to suit your taste such as carrot and green vegetables. Do not use tomato as that is not candida friendly. Then when the soup is nearly ready add a small amount of coconut oil to the soup, like 1 teaspoon and take off the heat. Then lightly fry in olive oil the chicken in a separate fry pan to suit and place in the soup once cooked. After that do another quick boil of the soup then take off the heat and cover and allow to sit for like 10 minutes, this will mix all the flavours and have them mixing. Enjoy.
Dinner
Baked Vegetables with Yogurt and Garlic
Why not have a nice bake. Take a couple of carrots, some pumpkin, some beetroot and 1 skin less potatoe and chop to suit then place on a bake tray. Then drizzle some olive oil and coconut oil together over them with a small sprinkle of sea salt and some fresh herbs. Leave at 220 degrees for 20 to 30 minutes depending your style of oven and they should be crispy golden brown tasty vegetables to eat. Then after than grab a small bowel to add around 250 grams of yogurt. This is a good side dip for the vegetables and to me it adds more flavor.
Snacks
For snacks on the third day why not mix it up, have a couple of Ryvitas, some of the yogurt and eat some raw cucumber, celery and carrot. Another good one to add as well as a salad style option is Brussels sprouts or mung beans.
Alternatives to Use on Day 3
Have one Threelac with Breakfast and Lunch. One Candex daily with breakfast. After dinner drink one multivitamin and one Echinacea tablet.
How do you feel Now?
Once you have finished the three days evaluate how you feel and continue on the diet plan as long as needed. I highly recommend with this that you do not forget to add the Threelac and the Candex and these two together will really help kick start the candida cleanse and help speed up the response of recovery. If for some reason you notice some die off symptoms the first day or two, then that is normal and they will ease hopefully by the third day of the diet plan.